There is this thing about living abroad, either you feel more connected to your home country or this connection eventually weakens with time. But in my case, I am unconsciously opting the first choice. Now let me explain Why?  Living in Amsterdam and then studying heritage. Oh, how can I forget my own country? Everything I read about culture, art, heritage it literally reminds me the teeny tiny details of my homeland. Either its intricately done miniature art by Mughals or the monumental significance of British Raj. Everything seems so nostalgic. Now I deliberately try to read every news related to culture and heritage in Pakistan. Thanks to social media, I do not need to visit many news sites. My newsfeed is enough to give me an overview of what's going on.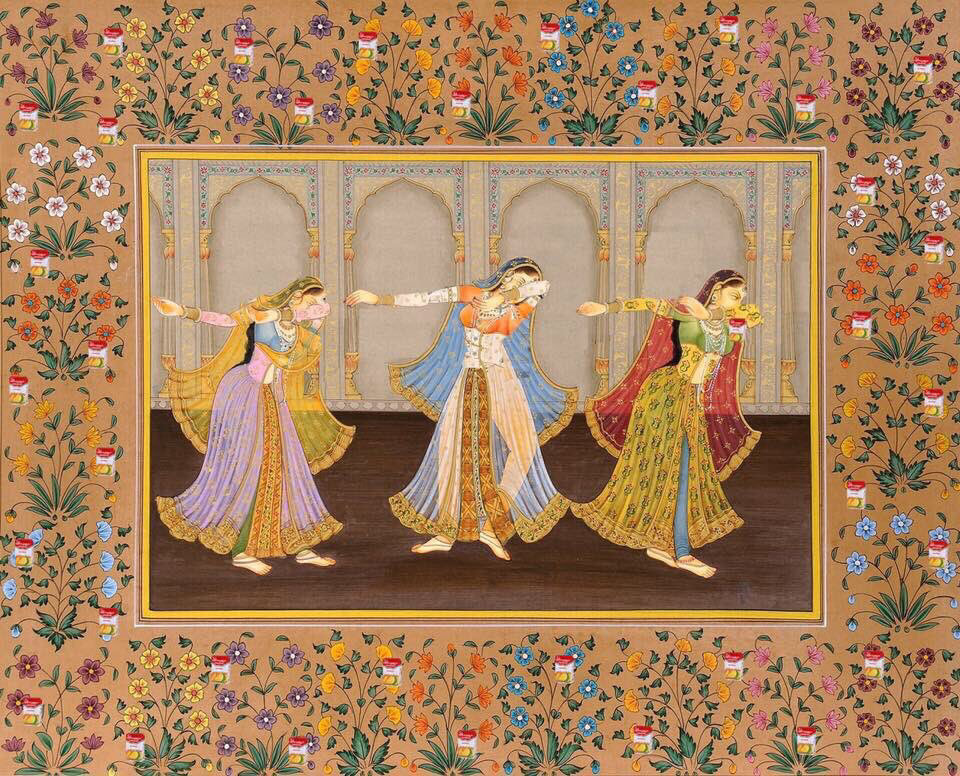 So a few days ago, I saw this news about Lahore Biennale-2018 and It was an amazing surprise. I was very pleased to know that Lahore Biennale is finally taking place after huge disputes (a long tacky story of ownership and ideas clash).But that's not the sole reason to be happy.What made it special is the unique curation style of this cultural program. I think it becomes very challenging to address a complex site like Lahore, you have to think about multiple strands. It's not a single grand gesture. These strands lead us towards a re-examination of region's historical trajectory, city's glorious yet fraught past. How to translate the intangible attributes is also a big question mark.
However, the way LBF has curated it, Its indeed a very admirable curatorial practice. Lahore Biennale Foundation chose very prominent heritage sites to display the contemporary art. What a beautiful combination! So now the motive is not only to have a biennale to show contemporary art but through this platform, the revival of heritage is taking place. Deeply entrenched in various expressions of art, Lahore has a lot to represent but its position becomes quite obscure when it comes to engaging art and heritage with the diverse public. I always felt that the artists must foster a deeper and multifaceted dialogue between Lahore, local public and the rest of the world to represent the Lahore as the cultural hub of Pakistan.
Usually, heritage discourse in Lahore is mostly associated with Mughal Architecture. What is Lahore's take on Colonial heritage is still a missing puzzle. Conducting a cultural program like Lahore biennale not only on Mughal heritage sites but also on Colonial heritage sites is indeed a prominent step. However, as an architect and heritage studies student, I must say that the heritage practice in Pakistan is mainly based on heritage as sector approach. Joks Jassen in his article "Heritage as sector, factor and vector" says that "The traditional approach, which we label 'heritage as sector', is based on the notion that socio-economic and spatial dynamics pose a constant threat to the cultural heritage. And in case of Lahore, I could not agree more.
Heritage practice in Pakistan is mainly about preserving and conserving the built heritage. The problem is that we do not deal with Heritage as a Vector to bridge the gap between development and heritage. Its treated as altogether different agenda based on conservation and preservation only. The 3R concept like revitalization, re-adaption and recreation are totally absent. So finding out that Biennale is taking place at these heritage sites rather than occuring at some auditorium or galleries is such a blow of fresh air.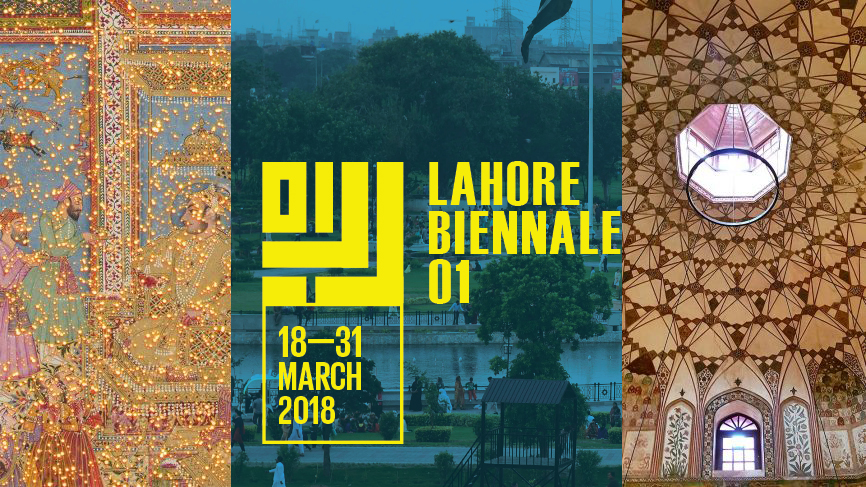 The two-week festival location is seven major venues that engage the city's Mughal, colonial and modern layers. The renowned sites like Lahore fort, Mubarak Haveli, Shahi Hammam, Tehsil Park, Alhamra Art Centre, Bagh e Jinnah, Lahore Museum and the main canal road will be turned into sites for compelling visual display. Now I personally think that this is something significant, the rigid layer as the remnant of British colonial practices of mere monumental protection is breaking. I mean just imagine an art piece by Imran Qureshi being displayed in the Shahi Hammam. How beautifully this biennale is connecting the past with present while paving ways for the future.
One of the very important aspects of this cultural program is that it's just not about displaying art but it's also engaging the local public and by local public, I do not mean the educated elites but the indigenous people residing near these site from centuries. Again I would emphasize that its much needed approach-How to involve the local public in debates about Art & Heritage? I personally think these type of initiatives are very intelligent moves. Of course, there are ways in which one can go about dealing with the Biennale. But I personally think that one must not try very hard to make it different. One must focus on the context under which the event is taking place and that's where the relevance lies. Another good thing is that such cultural programs are not only bringing awareness about art, culture and heritage, displaying art at the heritage sites but also engaging public with international art. Almost 50 international artists from Europe, United States, India, Iran, Sri Lanka and Bangladesh displayed their work.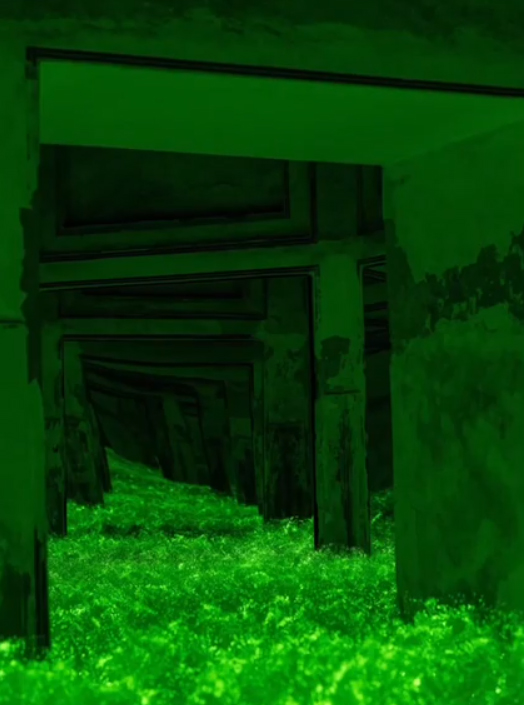 Lahore Biennale is not only a source to connect public with the heritage but they also draw attention towards the destruction of heritage as well. Some of the commissioned work has highlighted the decline in heritage practices resulting in the depilated state of heritage. Furthermore, LBF is not addressing one discipline only, it's representing multiple disciplines under one roof such as Film & media, Photography, Fine arts, Visual Arts, Installation Art and Architecture. It's just a start, the best is yet to come.
Featured Image Courtesy: Indus Valley School of Art & Architecture, Karachi Pakistan
Works Consulted: 
Heritage as sector, factor and vector: conceptualizing the shifting relationship between heritage management and spatial planning by Joks Janssen, Eric Luiten, Hans Renes & Eva Stegmeijer
Heritage as a Vector: The notion of heritage as a 'vector' for sustainable development has been discussed at the workshop Partnership for World Heritage  Cities –' Culture as a Vector for Sustainable Development', organized by the World Heritage Centre and local authorities in Urbino (Italy) in November 2002. Participants drew attention to the social and cultural riches of heritage (Bandarin & van Oers, 2012).