The United States of America and the Netherlands share a long history, spanning more than 400 years. The (in-)tangible traces of this shared past can be referred to as "shared cultural heritage". The Netherlands is planning to create more awareness about Dutch-American shared cultural heritage, as written in the International Cultural Policy Framework 2017-2020. In the past, the Shared Cultural Heritage Program of the Netherlands and the United States established sustainable collaborations with institutes concerned with the legacy of the New Netherland colony. Relatively little research has been done on the Midwest area, hence the aim of this blog will be to show what opportunities the Midwest has to offer.
The blog post will start by creating some context about the history of Dutch settlers in the mid-19th century. After that, each heritage institute will be elaborated on in one or two sentences, categorised per city (Holland, MI; Grand Rapids, MI; and others). You can click on the mapping below to get a sense of where the institutes are located in and around Michigan.
[googlemaps https://www.google.com/maps/d/u/1/embed?mid=1L-QqjFmvMUNgvty1a7zcprhI4jmAhY2m&w=640&h=480]
How It Began
In the 1840s, a group of Dutch members from a particular clerical denomination, called De Afscheiding (The Secession) migrated from the Netherlands to the United States under the religious leadership of reverends Albertus Christiaan Van Raalte and Hendrik Pieter Scholte. These "seceders" did not agree with the state-supported Dutch Reformed Church, so they separated from it in 1834 and created a new religious community. The appeal to move to the US was the Constitution's guarantee of freedom, most notably of religion. Van Raalte founded the city of Holland, MI, and Scholte founded the city of Pella, IA. These places are still influenced by the Reformed Church and maintain some typical Dutch traditions today. The places that stand out for their spirit to celebrate Dutch-American shared cultural heritage are Holland, MI; Grand Rapids, MI; and others. Find a summary of their institutes below.
Mapping Holland, MI
A.C. Van Raalte Institute: 

The A. C. Van Raalte Institute is a department of 

Hope College

, which focuses on Dutch American history of the 19th and 20th centuries; the history of Holland, MI, and its subcultures; and the history of Hope College.

Dutch in Michigan Historical Marker: The Michigan History Center has created a project that places historical markers throughout Michigan. There are more than 1,700 markers today, most of which are sponsored by local individuals and communities. 

One marker focuses on the Dutch settlers in Holland;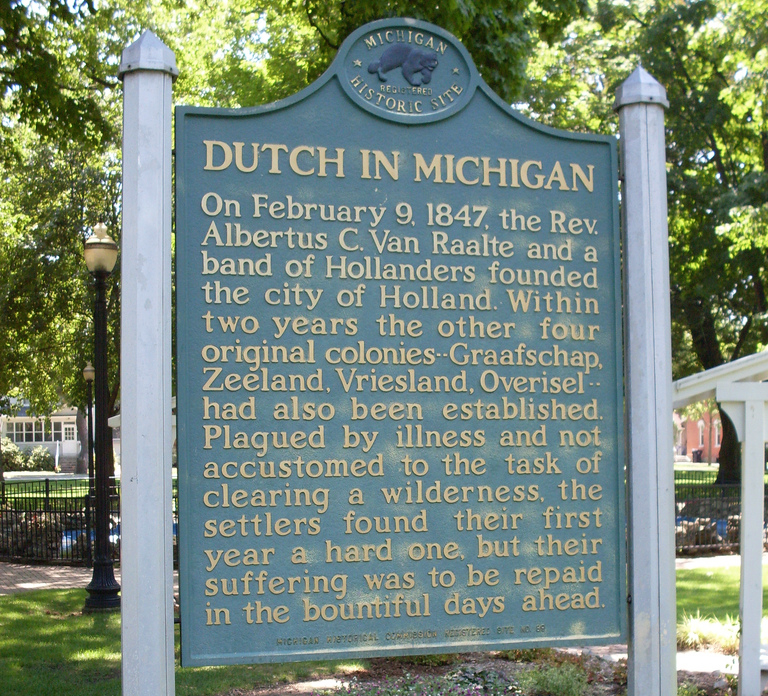 Herrick District Library: Items in the collection are focused on early Dutch immigration to Michigan, such as records of founding families and early settlers. The Genealogy department offers how-to guides on building your family tree.
Holland City Hall: 

The City Council consists of eight elected members, who, together with Mayor

Nancy De Boer

, appointed the new City Manager

Keith Van Beek

 last April.

Holland Museum: The museum holds well over 1,000 items relating to Dutch culture and history. The museum archives holds numerous letters, documents, diaries, photos that relate to the founding of Holland, MI. There is currently no staff responsible for the archives, so the public does not have access to the documents.
 Settlers House:

Small Dutch family home built around 1867 that was lived in by a series of working class families over the course of its long history.

Nelis' Dutch Village: 

Dutch theme park located just north of Holland's city centre, managed by the Nelis family. Attractions include Dutch dancing, an Amsterdam street organ and an authentic Dutch wind mill.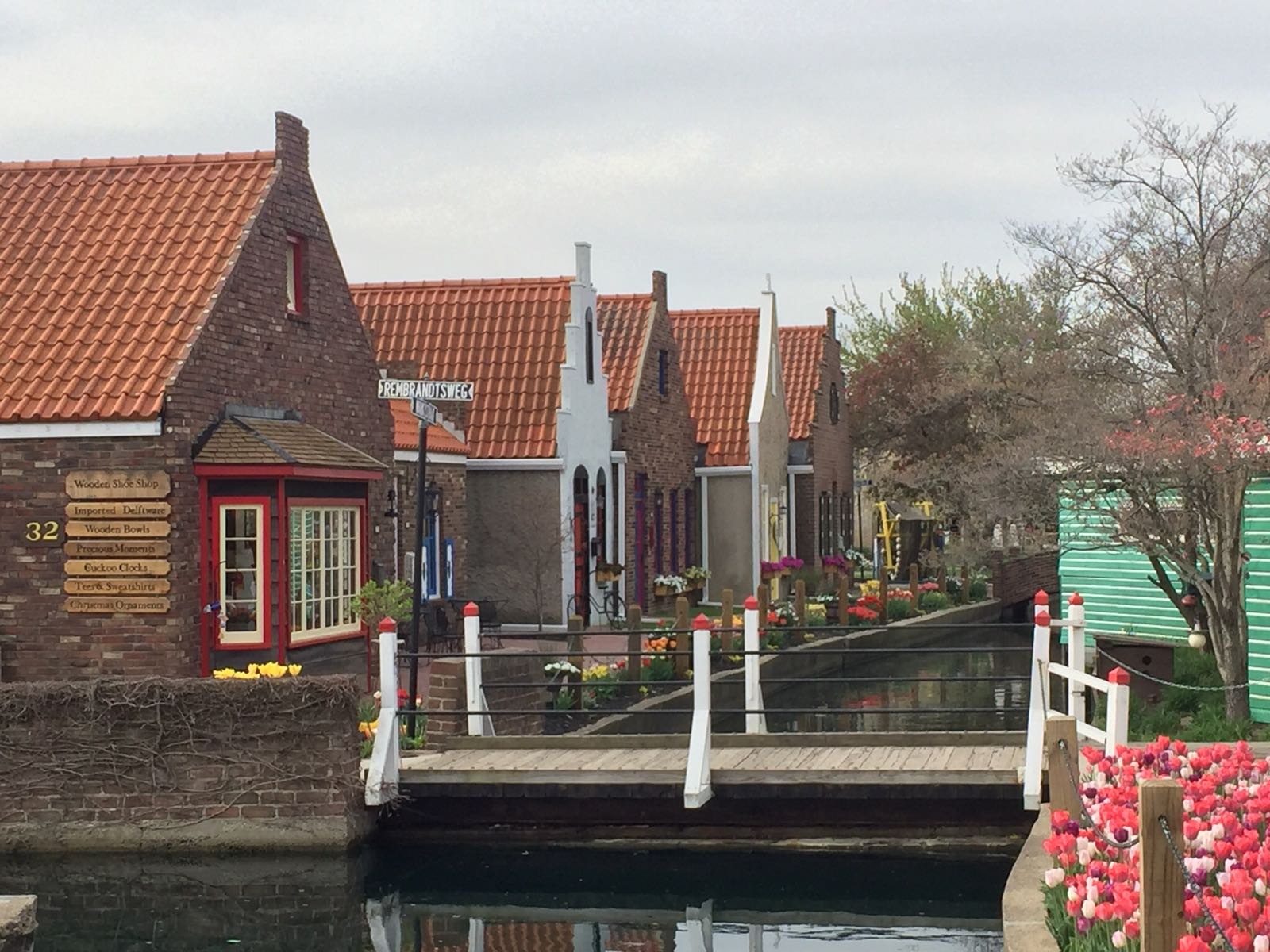 Tulip Time Festival, Inc.: 

This festival was founded in 1929 in the city of Holland, MI, to celebrate the blooming tulips in May. Today, the festival has evolved and expanded so that Tulip Time now involves street scrubbing, Dutch dancing and various shows.

Windmill Island Gardens: 

Touristic park with tulips and windmills, including an authentic Dutch windmill called 

De Zwaan

, which was recently coined a Michigan Historic Site.
Mapping Grand Rapids, MI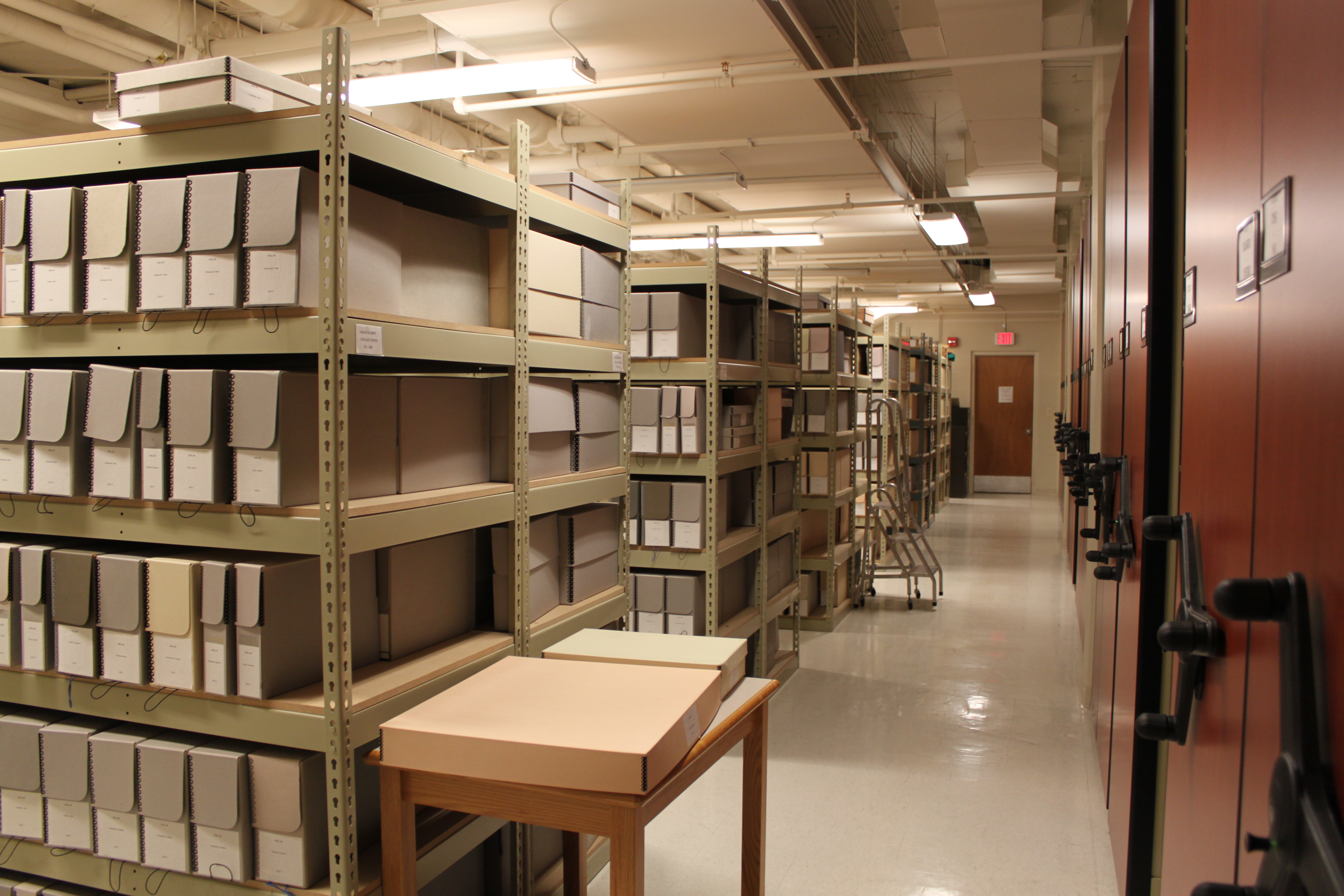 Natural Storage: Gypsum mining began in 1841 by the Dutch. The mines are not active anymore – they serve as secure dry storage now, almost 100 feet below the cities of Wyoming and Grand Rapids, MI.
Other Important Places
Association for the Advancement of Dutch-American Studies: An international group with members throughout the US, Canada, and the Netherlands, who share a common interest in the history of the Dutch in North America. Every other year a conference is hosted, for example "H.P. School Sesquicentennial Conference, 1868-2018" will be held at the Pella Opera House from August 16th until 18th.
Detroit Institute of Arts (Detroit, MI): Roughly 1,400 objects in the collection are catalogued as having Dutch makers, including paintings, sculptures, decorative arts, photographs, and works on paper. Dutch related programs are not offered on a regular basis, but do occur on demand (e.g. in October of 2012, the European Paintings Council offered a tour of the Dutch collection to its membership).
K.B. Fine Art Gallery (Troy, MI): 

K.B. Fine Art is an online gallery of Dutch fine art, who are also represented in an ongoing display at the

Michigan Design Center

. Established in 2016 by Rick and Karin Breunesse, the gallery represents nine Dutch artists incl

uding René Jansen, Simon Balyon and Willem Heytman.